All the tools you'll need to create your own YouTube intro
If you're reading this article, you probably already know what a YouTube intro is, but in the off chance that you don't, we recommend reading our article on How to create an animated YouTube intro. There, we talk about why YouTube intros are so necessary, what the essentials of a good YouTube intro are, and how you can make your own YouTube intro.
In brief, a YouTube intro is a short intro clip that plays before your YouTube video content and reveals the name of your YouTube channel, introduces your brand, and says who you are. The most catchy intro videos are short (a 10-second intro is the max length), include brand assets like logos, fonts and color palette, and are visually very attention-grabbing.
One of the main methods for making your own YouTube intro is to use a YouTube intro maker. An intro maker is a piece of software that will enable you to create your own video intro with ease. These online intro makers often use customizable templates for intros and have many additional features and editing tools for you to make your own engaging intro video. There is a huge number of YouTube intro makers out there, so to help you decide what one will best meet your needs, we've highlighted 10 awesome intro makers for you to get started with.
Free version available.
Premium version needed to export without watermarks: starts at $9.99 per month
Renderforest is an all-around design platform that you can use to create logos, websites, videos, and more. One of its key features is that you can use it to create fantastic intro videos. Renderforest is a web-based online platform, which is both a good and bad thing. On the one hand the in-browser editor means it is super accessible and can be used by anyone on any operating system or device, but on the other hand it means it only works when you have an internet connection.
The intro video maker part of Renderforest has a huge library of more than 50,000 intro video templates for you to choose from. You can then use its intuitive interface and customization options to change up the fonts, the color scheme, add audio files and more. You'll be able to create a high-quality YouTube intro with ease using Renderforest, but when you export your custom video intro with the free version of the program, it will have a watermark. To get around this you will need to sign up to one of Renderforest's monthly plans which start at $9.99 per month.

Free with no watermarks.
More options with premium versions.
Canva is probably best known as the online graphic design tool which is used by lots of people to whip up quick flyers and many other graphical elements.
Now they also offer a free intro maker that you can use to make fantastic intro videos for your YouTube channel. If you're a Canva pro, using the platform to make an attention-grabbing intro video will be a walk in the park, and if you're a beginner, the simple and clean interface is easy to get to grips with. Canva guides you through the process in a step by step fashion, from finding the right template to using its creative features to add photos, icons and other graphics. You can also use music and gifs.
There is plenty of scope to customize your intro, and the best thing about it is that when you're finished, you're able to export it for free without a watermark. If you do have a Canva plan, you will have access to premium content and more options for templates, graphics and tools. For ease of use and value for money, Canva is a great option.
Free version available.
Premium version needed to export without watermarks: starts at $10 per month
This is actually one of the best animated motion graphics apps out there for animation in general, and it also has a YouTube intro maker as part of the product. If you're looking for an animation-style intro then you probably don't have to look any further than Animaker. It has a sizable stock library of custom animations that you can choose from, and it's as simple as picking one of their templates that best suits your channel or video and then working from there.
You can animate text, add characters and avatars, insert objects and more. It has a very user-friendly interface that will be welcomed by beginners, but there are enough animation tools and creative features to satisfy more advanced users and experts. As with other intro makers, it's free to use, but there will be a watermark on your intro animation when you export, unless you sign up to one of the premium plans. The pricing starts from $10 per month, and if high quality animated intros are what you are looking for then it's worth every cent.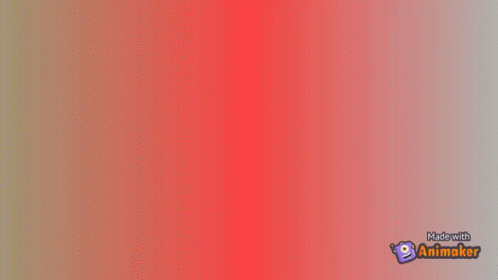 No free option.
Either pay per intro, or download or subscribe.
When you're using online video makers to create your YouTube intro, you will almost always be using templates as the basis for your custom video. And in a world where templates are king, Placeit reigns supreme. This professional intro maker has a library of templates that is unparalleled with its collection of intro templates numbering over 20,000. Luckily, this massive template library is categorized, making the search for the perfect intro template much easier and more user friendly.
Once you have trawled through and found the intro template of your dreams, you can customize it with your own logo, fonts, choose a soundtrack from Placeit's music library, and more. It has a simple interface that is easy to get to grips with. The biggest downside is that there is no free option available. Instead you can download your video clips for $9 a pop, or you can become a subscriber for unlimited downloads. For quick, professional intro videos and a killer selection of high-quality intro templates, Placeit comes out on top.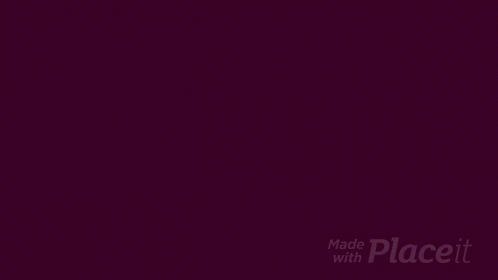 Free option with watermarks.
Subscriptions start at $15 per month.
It can be hard to argue with numbers, and InVideo has some backup in this regard. To date, the online video editor has reached more than 7 million customers in more than 190 countries, which we think means they must be doing something right.
There are tons of perfect templates for all kinds of video tasks, and the special YouTube intro maker will enable you to create an amazing intro quick smart. Like almost all of the video makers on this list it offers customizable templates, but where it differs is in the fact that it has a massive stock library of images and clips. There are more than 8 million photos and video snippets to choose from.
InVideo also has a lot of great design tools and advanced features to help you get creative. The range of tools includes editing options to trim, crop, make transitions and use amazing text effects, plus there are audio options to trim, loop and manipulate the audio in other ways.
As if this wasn't enough you can animate your video, and there are a bunch of options for you to work with here, including slide, blur and even an effect called disco. We're sold. There is a free version of the software that uses watermarks so you need to upgrade to get non-watermarked versions. A subscription starts at $15 a month, which is on the pricier side, but with InVideo you'll be able to create a brilliant intro in no time.
Get started!
This is just a small selection of the YouTube intro makers that are out there, but if you choose any of these for your own YouTube intro then you can't go far wrong. If you'd like to develop your animation and motion graphics skills so that you can create your own animated intros from scratch, then why not take a course in our brand new Linearity Academy?
Jumpstart
your ideas with
Linearity Curve
Take your designs to the next level.
Jonny Tiernan
Jonny is a contributing writer to the Linearity Blog.